Smart Watering – A Better Way to Garden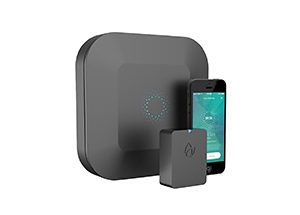 We have become used to all things in our home responding to voice commands or a click of the phone, so it's about time that technology comes to gardening. The Blossom Smart Watering System uses smart watering, automation, and scheduling to extend the functionality of your existing sprinkler system.
To install you need only to replace your old timer with the Blossom Smart Watering console. Built to withstand all weather conditions, the unit will be safe no matter where you install it. It also comes with a bright LCD panel easily visible at night. The system works off 8 zones and using Xona technology saves you water and money. More than half the water you use for irrigation can be wasted; this device solves that problem.
Each zone can be assigned with its own watering schedule, and you can activate sprinklers with just a touch on the mobile app. The app works on Android and IOS, and you can even test the system remotely.