Technology Ranks Third in Importance When Choosing a Multi-Tenant Residence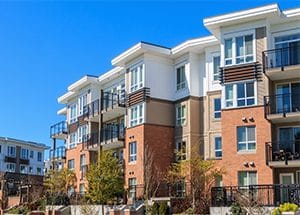 A recent survey by Comcast's Xfinity Communities division indicates that technology is the third most important consideration when choosing an apartment, after price and location. Technology, which includes broadband, ranked higher than building accommodations such as gyms, clubhouses, outdoor spaces and common areas.
Those who are 26+ years old said that fast Internet speed was the most important quality in an apartment. Older residents were more interested in Wi-Fi access and younger residents look for smart connected home opportunities. With more residents looking for connected home solutions, real estate developers, building owners and property managers must adapt to the increased demand on their networks and property technology upgrades.
Additional survey findings include:
55% of residents 55 years and older are interested in units with a preinstalled modem.
Millennials report being less satisfied with Internet speeds than seniors.
Streaming content and entertainment services are significant across all age groups in larger buildings. 61% rank it important in buildings with more than 75 units while 53% consider it important in smaller buildings.
For more information about Comcast's Xfinity Communities survey, click here.