TV Antennas Have Made a Comeback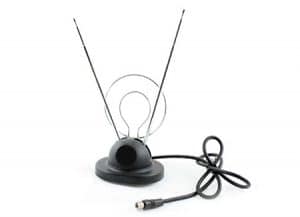 On average, the traditional TV bundle costs $107 a month, according to a recent study by the Leichtman Research Group. With prices like these, retailers in the U.S. enjoyed delivery of about 8.1 million over-the-air (OTA) TV antennas this year. These OTA TV antenna sales are up 2% from last year and 8% since 2016 according to the Consumer Technology Association.
Cord-cutting consumers and "value-conscious streamers" are willing to use multiple video sources to replace the traditional TV bundle. The cord-cutting acceleration is putting a lot of pressure on the cable industry. eMarketer projected that nearly 33 million consumers would cancel their traditional TV package in 2018, a total of nearly 33%.
The comeback seems to be with baby boomers and Gen Xers who grew up with traditional TV can see the value in the OTA antenna. There are rediscovering free TV.
Over-the-air has improved
Over-the-air broadcasting is entirely different today for the better. In 2009 OTA broadcasting dramatically improved due to a government-mandated switch to HD digital transmissions, offering higher-resolution images and more channels. Viewers are learning about these improvements. As a result, more and more are cutting the cord and popping up an antenna.
However, the shift to over-the-air will not likely happen as much with Millennials. They generally prefer to stream video on digital devices.
OTA Limitations
Although many are cutting the cord and turning to the antenna, the process still requires consumers to depend on sources like manufacturer websites or blogs to learn which channels are available over the air in their area and which antenna is even right for them.
Antennas pose some limitations as well. For example, major sports teams have most games committed to regional sports channels, so depending on where you live, you cannot broadcast a team sport from across the country. However, it is safe to say that TV antennas are back in the age of digital streaming.