Twitch – More Than Just Gaming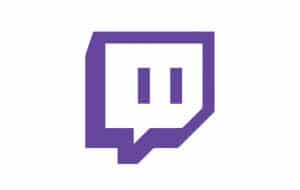 Twitch, the popular live stream video game platform is expanding its genres of content. (Don't worry, the video gaming aspect isn't going anywhere.)
Twitch has 140 million unique users and 2.2 million people broadcasting on the platform every month. Daily, the platform sees 15 million users that spend an average of an hour and a half viewing content. With these numbers, Twitch decided it's time to expand.
The Game Plan
Even more than watching video games, Twitch viewers are highly attracted to the personalities of their favorite live broadcasters. Now, viewers can find users doing more than playing popular video games, such as discussing various topics other than video games or just chatting with their fans. These new genres are still too new to tell whether they will grow or not. However, Twitch is unlikely to lose its hold on users because of its engaging atmosphere and solid connection between personalities and viewers.
Other social platforms like YouTube and Facebook have been trying to get users to utilize the live functions more regularly, but Twitch still dominates the live stream feature. Now, expanding beyond just gaming, Twitch is pioneering a new way of consuming and broadcasting content.