The telecommunications industry is buzzing with trendy terms like "artificial intelligence" and "machine learning." While it may sound like science fiction, data science and predictive analytics are real and actively playing a role in the modern connected home. The convenience and ease-of-use that draws so many consumers to smart devices are driven by AI, machine learning, and advanced data analytics. Service providers are now directing their gaze on advancing their data capabilities, using collected consumer data to gain customer insights and unlock cost savings opportunities.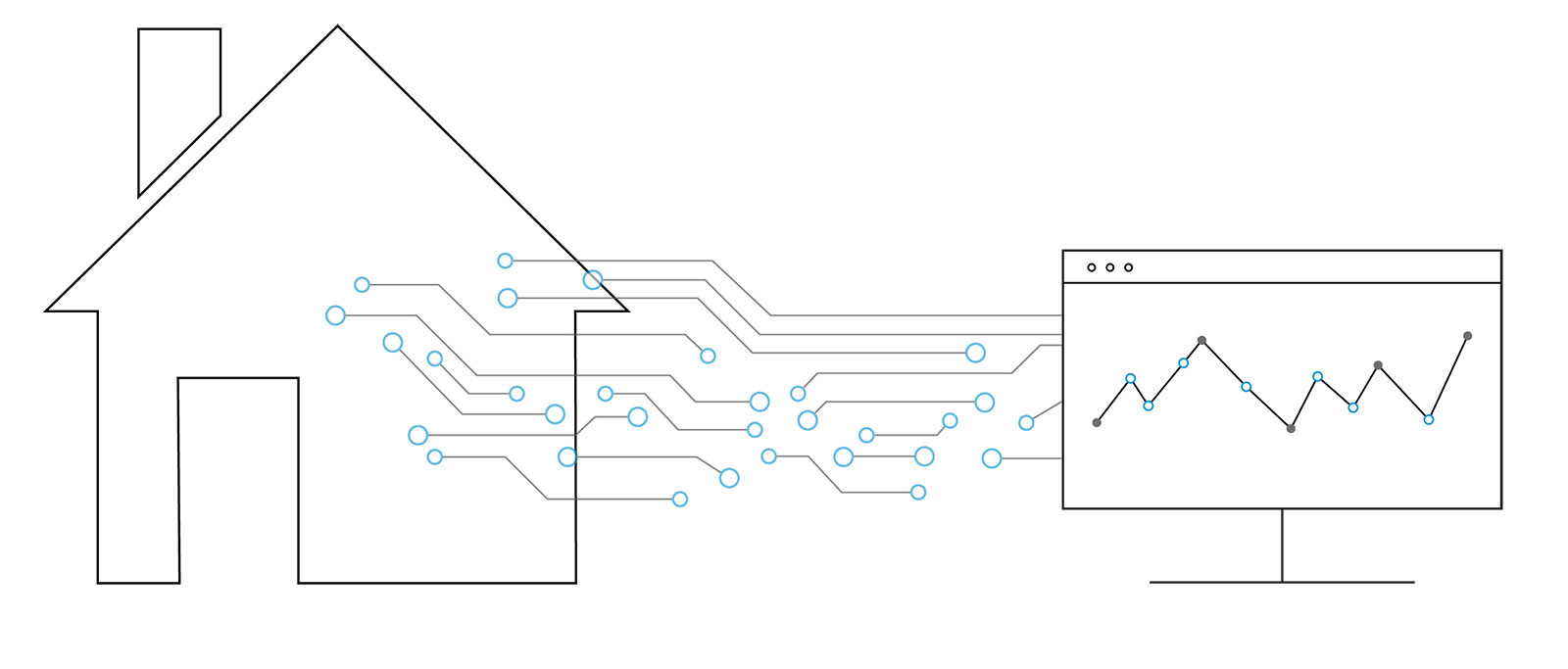 Data Science and Home Networking
Globally, consumers are adopting more IoT smart devices into their daily lives. Statistically, IoT adoption has exceeded expectations. It is now predicted that there will be 41 billion IoT devices by 2027. Every single connected device produces data. How much data? Cisco expects the total amount of data generated by IoT devices to exceed 800 zettabytes. A single zettabyte is about a trillion gigabytes. That staggering amount of data is impossible for humans to process, store, and analyze. In order to glean valuable information from the vast amounts of unstructured data produced by IoT devices, data scientists lean on AI and machine learning tools.
Data science is an area of analytics that blends tools, algorithms, and machine learning principles to discover insights and predict future outcomes. Business intelligence analyzes historical, structured data to find hindsight and give context to business trends. Data science focuses on structured and unstructured data that gives insights into future outcomes. Home networks produce structured and unstructured data. The volume and variety of data produced by subscriber home networks can show if a subscriber streams a lot of content, has poor Wi-Fi performance, is in an unsuitable service tier, or is trending towards cord-cutting. Both BI and data science enable service providers to gather and analyze valuable data about how subscribers are using their devices and home networks. This information helps service providers improve their offerings, remain relevant in a competitive market, and improve their customer experience rating.
Apply Data Analytics to Home Networking
The challenge of big data analytics lies with how service providers manage collected data and subsequently apply the findings to automatically improve their subscriber's Wi-Fi experience. Traffic plays a key role in home networking. Traffic not only determines how efficient a network is, but also provides a wealth of data to providers. Prior to machine learning and big data analytics, processing, managing and interpreting large quantities of data was especially difficult. With machine learning and AI technology, network operators can optimize their networks and use advanced automation tools to improve and control data. The most efficient way to implement big data tools is through a managed Wi-Fi platform like Optim Managed Service Assurance Platform. Managed Wi-Fi offers an array of benefits to both subscribers and service providers. Subscribers with managed Wi-Fi have more control over their Wi-Fi network. Machine learning and AI power subscriber facing tools like automatic band steering, a feature that automatically directs devices to the most suitable band available on the router. Predictive analytics also enable enhanced security features and optimization tools to boost Wi-Fi performance while keeping the network secure from cyber threats. Machine learning can help identify anomalies within data patterns that could be a sign of a virus or hacker within the network and automatically block the infected device from accessing the network.
From a service provider perspective, managed Wi-Fi offers even more. Through in-depth data reporting and comprehensive network insights, service providers can gain a better understanding of their service quality, view trends, and take a proactive approach to troubleshooting. Investing in data management is key to tailoring service offerings and remaining relevant in a highly competitive market.

Measurable Benefits of Data Analytics
Data provides service providers with both historical trends and future outcomes. When service providers leverage this information successfully, they can reduce operational costs while improving their subscriber experience.
Subscriber experience – Optim delivers tools that proactively organize customer networks, optimize Wi-Fi performance, and diagnose network issues before the arise. By prioritizing exceptional service and an optimal Wi-Fi experience, providers can build on customer loyalty and reduce churn.
Cost reduction – The reduced churn mentioned above leads to an improved profit margin. In addition, managed Wi-Fi services like Optim can reduce operational costs for service providers by addressing issues in real-time and remotely, resulting in fewer expensive truck rolls. By utilizing big data analytics, service providers can identify changes in subscriber trends, such as cord cutting, and tailor services to meet changing subscriber needs. Some service providers reduced operating costs by 30% by leveraging data analytics.
Improved decision making– Decisions without evidence can be influenced by bias. By using collected data to inform decisions, service providers can develop new offerings that improve future service offerings.
Customer expectations are changing. 67% of customers consider "convenience of managing through a single app" a top feature when selecting smart home devices. Optim delivers an improved networking experience through a convenient and accessible dashboard. Machine learning technology allows Optim to drive consumer interaction and satisfaction through features such as automatic band steering, enhanced security analysis, and real-time network performance monitoring. Advanced troubleshooting tools, enhanced security, and real-time support create a best in class Wi-Fi experience. In addition to convenience, customers are growing more concerned about the security of their information and devices. Managed Wi-Fi addresses the shift in subscriber expectations, enabling service providers to focus on improving network performance and service offerings.
Optim has been deployed to over 5 million homes as the first managed Wi-Fi and service level platform. Service Providers wanting to learn more about Optim's home networking and data management tools, should contact us today.