US $1 Billion Industrial IoT Partnership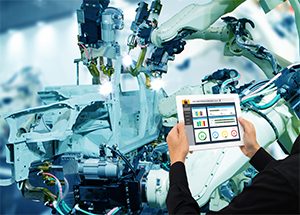 According to ABI Research, PTC and Rockwell Automation have aggressively worked toward being #1 in the digital domain of helping customers transform their physical operations.
The companies entered into a $1 billion equity agreement in June, aligning their smart factory technologies. PTC's ThingWorx IoT, Kepware, and Vuforia will integrate with Rockwell's FactoryTalk MES, FactoryTalk Analytics, and Industrial Automation platforms.
With this solution, PTC assumes the IT/OT technology enabler role while Rockwell Automation becomes the preferred delivery and implementation provider.