WiFi Routers & Gateways
VDSL2
Flexible Solutions with Expansive WiFi Coverage
Actiontec's Pair Bonded VDSL2 Modem/Wireless Routers propel through the Internet with incredible speed, featuring the extended reach and high bit rates of Pair Bonded VDSL2+. That translates into better performance for HD IPTV, online gaming, surfing the web, voice over Wi-Fi, media sharing, and any other high bandwidth applications.
Advanced Security Protection
SmartSteering™ technology
Optim® Managed WiFi Solution
One CPE for Both Fiber and Copper
A Universal CPE solution that's ready to handle it all –  FTTN, FTTdp, FTTB, and FTTP. Our unique copper-fiber hybrid design supports VDSL2 in addition to Gigabit Ethernet, which means that the same device can be used in both fiber to the home (FTTH) and DSL deployments. This means one SKU can be used for multiple deployment models, eliminating the complexity and extra costs of managing multiple CPE devices for different markets. In addition, Universal WAN enables Service Providers to migrate from copper to fiber without having to swap out subscriber equipment, providing significant operational savings and benefits to customers.
Next-generation WiFi 6 Speeds and Capacity
802.11ax/WiFi 6 can deliver wireless speeds up to 10x faster and uses a revolutionary technology to dramatically increase network capacity. With 802.11ax in your home, you'll be able to stream Ultra-HD 4K video, download enormous files, and make sure there's enough capacity for fast and smooth connections for all your connected devices.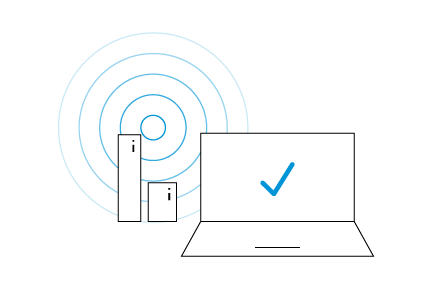 Best Wireless Performance
Actiontec's routers/gateways incorporate the most advanced WiFi 6 technology deployable today, tri band 2x4x4 802.11ax. We've optimized antenna placement on three dimensions instead of just two to deliver a robust signal between floors and to the far corners of the home.
In-Home Managed Wi-Fi
Actiontec provides a hardware-agnostic, intelligent platform to help you manage your subscriber's home networks with OptimTM WiFi Management software. Gain in-depth visibility into the home network to diagnose and manage WiFi issues, either by self-serve or remote troubleshooting without dispatching a technician.  As an option, Actiontec's Optim Managed Service Assurance Platform enables third party solution providers to host their solutions on our router/gateway platform via APIs.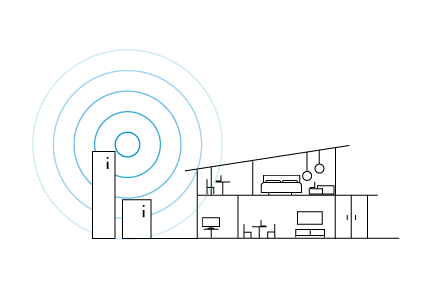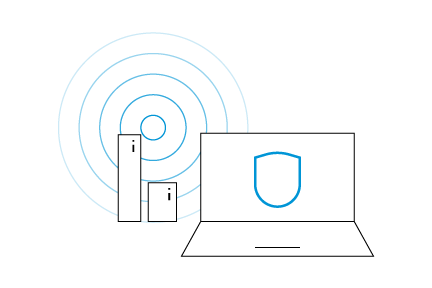 Advanced Security Protection
Actiontec's Wireless Routers offer Enterprise-level security, so users don't have to worry about hackers, snoopers, or other security threats. Each WiFi router offers:
Enterprise-level security, including a fully customizable firewall with Stateful Packet Inspection
DDoS (Denial of Service) Protection
Content Filtering
Intrusion Detection
WPA/WPA2 and WEP Wireless Encryption
IoT Service Integration Hub
When paired with Optim, Actiontec's Wireless Routers/Gateways serve as an IoT Service Integration Hub for IoT devices. Our routers offer device authentication, auto-configuration and management of connected IoT devices and the entire Home Network. Actiontec routers allow network and cloud security, router security, and endpoint protection. Extend and increase your Value Add Service offerings with Actiontec router security and WiFi Management features.
How to Buy
This product only sold directly through Service Providers.
The Brand Service Providers Trust


2017 Golden Bridge Award
Best New Product or Service in Telecommunications

2013 Communications Solutions Product of the Year

2011 NGN Leadership Award

2010 Communications Solutions Product of the Year (V2000H)

2010 Unified Communications Product of the Year

2009 Communications Solutions Product of the Year (V1000)

2016 American Business Award ("The Stevie")
Best New Product or Service of the Year in Telecommunications

2013 Hot Companies and Best Product Award
IT Products and Services for Telecommunications

2011 American Business Award ("The Stevie") Finalist

2010 Communications Solutions Product of the Year (Q2000)

2010 Network Products Guide
Best in Routers

2009 Communications Solutions Product of the Year (V1000H)

2013 Golden Bridge Award
Best Telecom, Cable, Broadband, and Voice Product of the Year

2011 Golden Bridge Awards
Innovation in Information Technology

2011 Network Products Guide Finalist

2010 American Business Award ("The Stevie") Finalist

2010 Network Products Guide
Product Innovation for Routers

2008 Communications Solutions Product of the Year