WiFi Routers & Gateways
Best Performing Wi-Fi
Our routers/gateways incorporate the most advanced home wireless technology deployable today, dual band 4x4 802.11ac. We've also optimized antenna placement on three dimensions instead of just two to deliver a robust signal across floors and to the far corners of the house.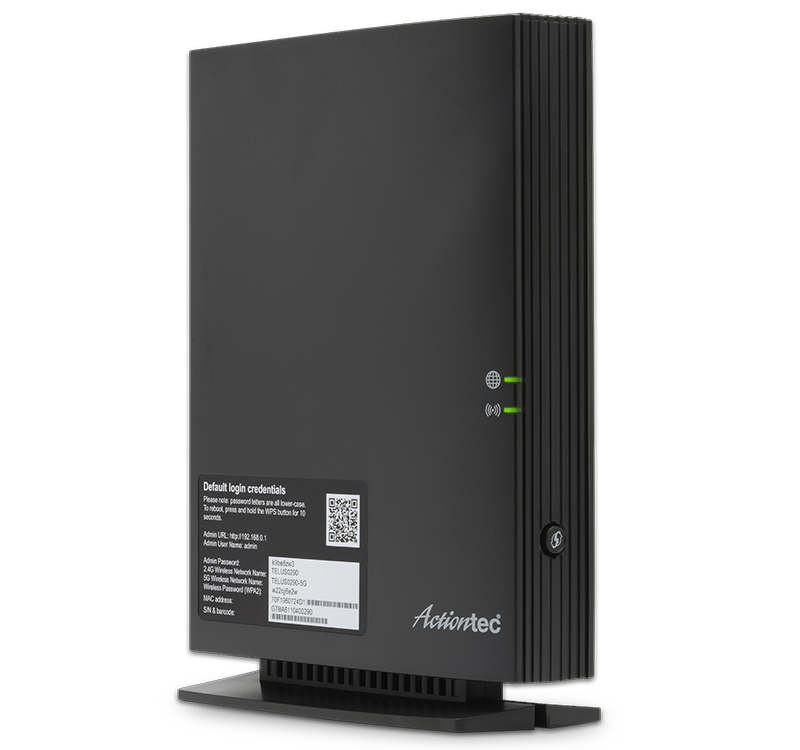 Fiber
Today's consumers demand Internet speeds that can match the pace of their busy digital lives. Actiontec's line of WiFi fiber routers is built for fiber to the premises (FTTP) architectures for state-of-the-art fiber optic-based Internet service. As a result, you can be sure your customers will surf at consistently fast speeds all the time.
WiFi VDSL2 Modem Routers
Fastest VDSL2+ speeds with pair bonding V1000H C1900A These Pair Bonded VDSL2 modem routers propel through the Internet with incredible speed, featuring the extended reach and high bit rates of Pair Bonded VDSL2+. That translates into better performance for HD IPTV, online gaming, surfing the web, voice over Wi-Fi, media sharing, and any other high bandwidth applications.
DSL
Actiontec DSL Modem Wireless Routers integrate multiple networking solutions in one box (DSL modem, wireless networking, full routing capability), solving all of your customers connection and networking needs.