37.2M Broadband-Only Households by 2022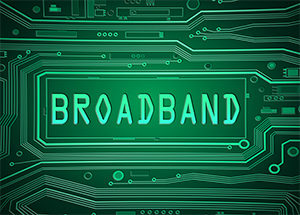 According to Kagan's media research group, S&P Global Market Intelligence, broadband-only households are set to grow from 19.0 million in 2017 to a projected 37.2 million households by 2022. Because of consumer behavior shifts, broadband households without legacy multichannel will nearly double over this time.
Tony Lenoir, Senior Kagan Research Analyst at S&P Global Market Intelligence says that this trend is due to a "perfect storm of … streaming content suppliers, widespread utility-like status broadband, and a demographic shift attributable to shrinking baby boomers and rising millennials."
Kagan expects that 38.4% of the combined residential cable and telco wireline broadband subscribers in 2022 will purposefully avoid legacy multichannel TV distribution and rely on broadband and over-the-air broadcast signals.