500K Broadband Internet Subscribers added in 2nd Quarter 2018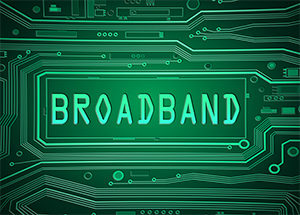 According to new research from Leichtman Research Group, Inc.,  the largest U.S. cable and telephone providers of broadband Internet service had a net gain of nearly 500,000 new subscribers in the second quarter of 2018, doubling the net gain from the same quarter one year ago.
Additional findings:
Top phone companies reported having a net loss of 130,000 subscribers, continuing the loss trend in each of the past nine quarters.
Despite the gains in 2nd quarter, broadband providers added nearly 2.2 million net new subscribers, down from the 2.5 million added during the same period a year ago.