Internet Content Providers Expect to Double Capital Expenditure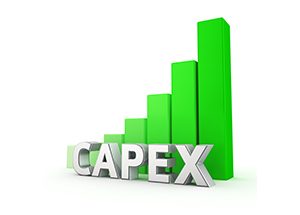 Ovum's Communication Provider Revenues & Capex Forecast 2017-22 Report shows an expected capex jump of 100% over the course of the next five years. This is due to internet content providers (ICPs) gaining customers, spending more on infrastructure, and an influx of Internet traffic. Facebook reported they expect to spend upwards of $15 billion on data centers, servers, network infrastructure and office space. In the first quarter of 2018, Google spent $7.7 billion on investments like data centers and property acquisition.
Additional information:
All types of communication providers are expected to see capex increases, especially those with developing 5G business models.
Top ICP firms include: Netflix, Facebook, Amazon and parts of Google and Baidu.
Forecast shows ICPs overtaking CSPs, showing how quickly ICPs are going in revenue and influence.
For additional insight, click here.