Residential Multichannel Video Subscribers Drop to 90 Million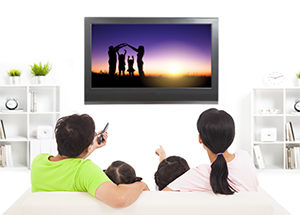 In their recent Multichannel Subscriber Report by Kagan, they found that traditional multichannel video subscribers – cable, Telco, and DBS – fell 0.8% during Q1 2018 compared to Q4 2017.
Subscriptions fell to 93.2 million, 90.3 million of which were residential accounts. The decline fell at a slower rate than the same period in 2017.
Other takeaways include:
Quarterly losses are cut in half when DIRECT NOW and Sling TV subscribers are included in the figures.
Cable operators logged their largest Q1 video subscriber decline on record, Comcast and Carter accounting for 59% of the decline.
Telco video regained some of its footing as AT&T's U-verse stabilizes; losses fell below 100K for the first time since Q3 2015.
DBS losses ramped up in Q1, bringing the sector's total down to 31.1 million.
Kagan projects that by 2022, more than 37 million households will rely on broadband for video.