Smart Home: Opportunities in the Expected $11.2 Billion Market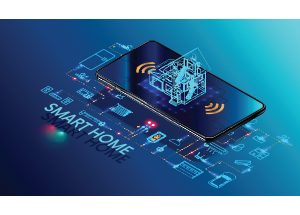 In ABI Research's recent report, The UnTelco in Smart Home: Telco Opportunities and Market Activities, they forecast that the smart home market will reach $11.2 billion by 2022. According to the report, Communication Service Providers (CSPs) should pursue opportunities in revenue growth in the smart home sector, moving beyond their traditional services.
CSPs need to adapt to the changing market by experimenting with innovation or "unTelco" strategies, such as a platform strategy that emphasizes their assets to the connected home. Smart home technologies are currently being driven by companies like Google and Amazon with products and services ranging from AI-powered voice control smart speakers to security solutions.
Some CSPs are developing their own AI assistants to support their smart home goals, including Telefonica with Aura, Orange with Djingo, and SK Telecom with Nugu.