Smart Home Tracker Reveals Insights into Smart Plugs and Other Smart Home Devices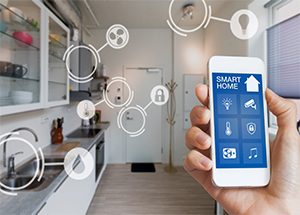 Parks Associates recently released new research that suggests six million smart plugs will be sold in the US in 2023. The launch of multifunctional smart plugs from manufacturers Whisker Labs and Jeeo are believed to encourage adoption thanks to integrated energy monitoring capabilities and smart safety features. Energy monitoring provides consumers with valuable energy consumption insights as well as tools and opportunities to save on energy costs.
The report covers other smart home product insights as well, including:
23% of consumers do not plan on purchasing a smart home device due to security and privacy concerns.
Among reported problems with connected devices in 2018, 32% reported a loss of wireless connectivity.
For more additional information, click here.