US Broadband Households are Watching More User-Generated Content Online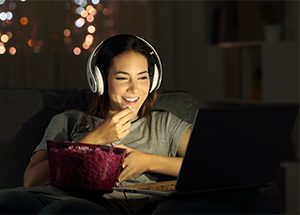 According to a recent report from Parks Associates, US broadband households are watching greater amounts of user generated content online. This has contributed to the 13% decline in television video consumption since 2012.
User-generated content is gaining traction as popular platforms such as Instagram Live provide new ways for content creators to reach viewers. The report also found that 78 % of viewers use social media for the news. Sports TV has also transitioned to digital platforms.
Additional findings include:
47% of US broadband households watch user-generated content more than once per month.
12% of US broadband households regularly watch live TV or live events through a streaming site or app.
37% of US adults get the news from local news, showing a 9% decrease from 2016.
Live-TV viewers ages 18-34 watch 30% of their live content on a TV from online video services.
23% of broadband households report creating/posting user-generated content online in the last 30 days.
Click here to access the report.