Amazon Prime Video, Hulu and Netflix Capture 91% of OTT Market Share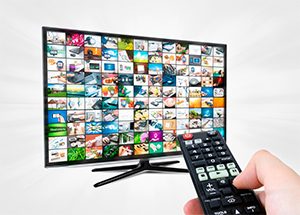 Market research from Parks Associates indicates that 91% of OTT subscribers use Hulu, Amazon Prime Video or Netflix. While many other online pay TV and premium channel subscriptions have entered the OTT mix, they haven't come close to the top three.
The Future of Video conference will explore strategies to adapt services for connected consumers. Keynote speaker and Hulu Vice President, Julie DeTraglia, will provide insight on how consumer behaviors are changing and ways to adapt and expand offerings.
For additional findings and information about the Future of Video conference, click here.